Its amazing what a difference a nice pan can make. Sorting online through all of the Wilton tins at Peters of Kensington I spied a gorgeous picture of a ready made lemon chiffon cake using their Perennial mould (RRP $60, on sale for $24). I had to have it, even if it was out of sheer laziness as this kind of cake wouldn't require a great deal of decorating skill from me (which I admit, decorating is not my strong point but my favourite part). Purchase made, I set about making this sunnily spring-like cake.
Making sure that the cake doesn't stick is paramount. I had heard that aerosol oil sprays aren't good for non stick surfaces so I didn't want to use one although Wilton's recipe called for it. Once I only brushed it with vegetable oil and the ultimate cake tragedy occurred and it didn't come out at all so I recommend brushing it with softened butter or melted butter which is cooled so that it coats the surface well and then dusting it with flour. This ensures that it comes out perfectly.
As for the cake taste? I was a bit unsure about the packet of jelly but it rose beautifully with a flat surface and was easy to decorate. I melted some white chocolate to fill in the petals and used strawberry jam for the "dots". If you ever want to impress a mother, aunt or grandmother, this is the cake!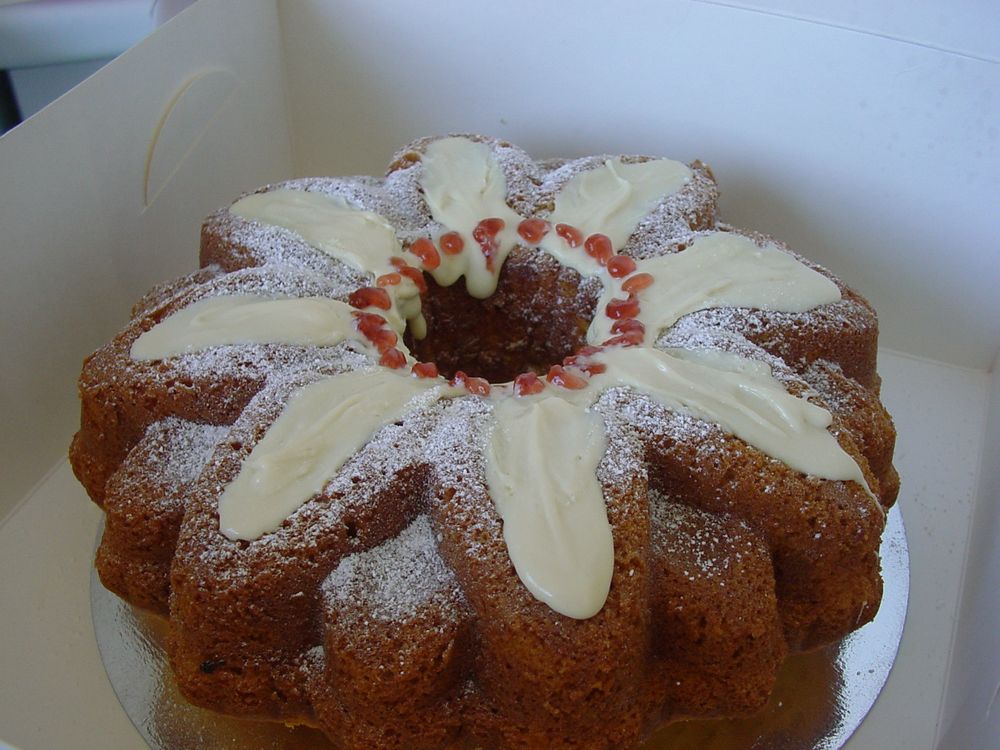 Perennial Pan Lemon Cake
Tools:
*Wilton Dimensions® Perennial Pan
Ingredients:
2 cups cake flour
1 1/4 cups caster sugar
2 teaspoons baking powder
1 packet lemon jelly mix
3/4 cup milk
2/3 cup vegetable oil
2 tablespoons lemon flavoring
3 eggs, separated
Butter and flour to line pan
Preheat oven to 165°C. Spray pan with vegetable pan spray or brush with butter and then sift some flour over this to prevent sticking.
In large bowl, combine flour, 1 cup sugar, baking powder and gelatin. Add milk, oil and lemon flavoring; mix well. Beat in egg yolks, one at a time. Beat egg whites until stiff, but not dry, adding remaining 1/4 cup of sugar. Fold egg whites into batter. Turn into prepared pan.
Bake 45-50 minutes or until cake springs back lightly to the touch. Cool 15 minutes in pan. Remove from pan and cool completely.
Decorating Tip: Dust with confectioners' sugar or dust with confectioners' sugar and fill petals with yellow piping gel, raspberry or strawberry preserves, or a thick confectioners' sugar glaze. Center of flower can be enhanced with brown piping gel, chocolate jimmies or yellow sugar.Makes 10-12 servings.
http://www.wilton.com/recipes/recipesandprojects/spring/perenniallemoncake.cfm