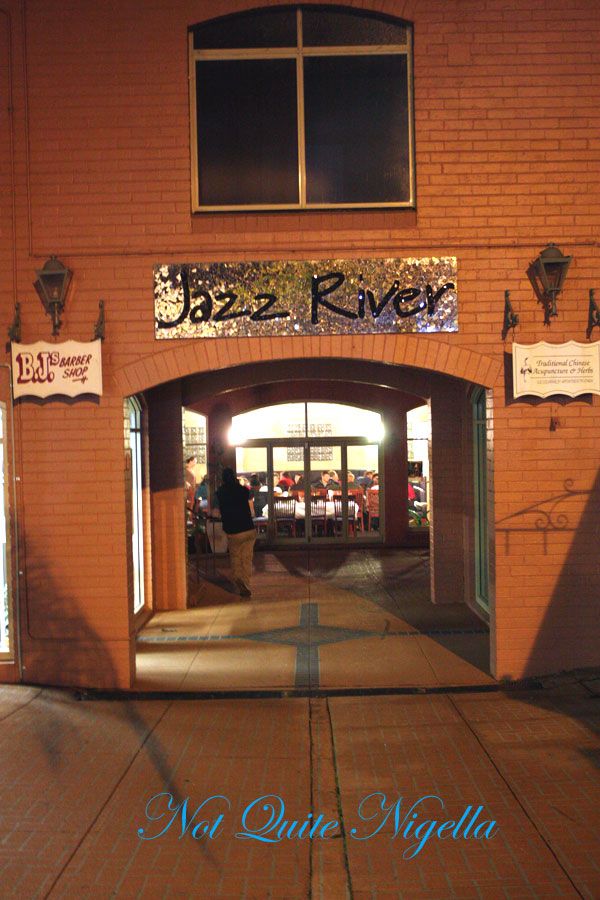 Let me start off admitting that I had to be somewhat wrangled into going to the Snow this year. My husband and his equally sporty family couldn't wait to go skiiing whereas all I could think about was how damn cold I would be and given how bone-chillingly cold Sydney has been lately, why on earth would I want to go somewhere even colder? I'm no romantic, starry eyed snow virgin either, having lived in Tokyo where it does snow and my firm belief is that snow is awfully pretty to look at - when you are inside. When you have to face it directly, it's nothing but a pain in the bottom - literally - when you fall on your ass.
However my interest grew when my friend M gave me the low down on skiing. Being Austrian, she grew up skiing at school and her tips were:
Carry a chocolate bar with you at all times. If you get cold, eat it and warm up and then you can keep skiing
Never ski when you are cold
Stop by positioning your ski tips together in an inverse V
But like the saying "You had me at Hello" goes, she had me at "Carry a chocolate bar with you at all times". I confirmed the chocolate point with her and she nodded emphatically saying that I will eat lots of chocolate as I'll need it. OK sign me up for 4 days of this! And hardly a whimper was heard from me again.
After some cross country skiing, tobogganing (we became Champion tobogganers, is there an Olympic division?) and tube riding, we worked up a very hearty appetite. So with the help from a Vogue forum member rainbowcloud who asked her mum for the lowdown on where is good to eat, we converged, hungry and cold, on Jazz River restaurant in Tumut, reportedly the best place to eat in town. Housed inside an arcade, a sparkling glitter sign announced its presence.
We are directed to our table. It is a still little cold there and we were hoping for a warmer restaurant. The menu on the blackboard has some tempting dishes. I choose the sirloin with mash, my husband chooses the veal scallopine, Figaro chooses the pork and Anneli chooses the salmon. When I had rung ahead to make the booking, I told them that we had some vegetarians in our party and asked whether they had any dishes. They were only too happy to make up some meals so A, Tuuliki and The Assman choose the porcini risotto and a vegetarian tapas plate.
Grainfed sirloin with creamy mash, greens and caramelised onions $29
It's a while until we get our meals and as we are next to the glass doors, it's a little chilly. When the meals arrive we are ever so grateful and pounce on them. My sirloin, despite one or two gristly corners, is delicious with a sublime sauce and a huge serving of mash.
Veal Scallopine with baked polenta, greens and herb glaze $28
My husband's veal Scallopine is tender, thinly pounded pieces of veal with alternating pieces of crumbed veal. Despite its simple description, it's well executed and satisfying.
Tasmanian Salmon with warm potato salad and beurre blanc $28
I try some of Anneli's salmon and it's divine, moist and perfectly cooked inside with a delicate side of diced potato salad. She is in raptures over this having just recently become a Pescatarian (fish eating vegetarian) for health reasons.
Pork fillet with baked vegetables, greens and red wine jus $27
Figaro's pork is reportedly "ok but nothing special" and something that he feels he could make at home.
Porcini risotto $22
I try some of the porcini risotto, it's not bad although as a confirmed omnivore I would want for something with more meat, however the vegetarians seem very happy with this.
Vegetarian Tapas plate $22
I sample some of the vegetarian tapas plate, the spinach omelette is a little dry but the semi dried tomatoes are a serious slice of heaven - sweet and deliciously juicy but still full of flavour, they're probably the nicest I've had. The baked polenta is delicious, crispy on the outside and soft inside.
Vegetarian tapas plate
On the way back we saw lots of kangaroos near the road, emerging through the misty thick fog. There's even a sign warning us of Kangaroo and Emu on the way although we were out of luck Emu spotting!
Road Sign (taken on another day)
Jazz River Cafe Bar Bistro
The Hub - 34 Wynyard Street Tumut NSW 2720
Tel/fax: +61 (020 6947 6966
email: jazz_river2@bigpond.com