Despite the fact that nearby to where I live there is a Mosman Festival going on the very same day, M and her sons S and In and I are going across the bridge to another festival, the Norton Street Italian Festa in Leichhardt. For those unfamiliar with Leichhardt, it is a predominately Italian area with plenty of Italian restaurants often called "Little Italy". It's also notoriously hard to park at on a Saturday night which explains why it's been so long between visits.
We're greeted with two of the quintessential Italian obsessions when we first arrive, cars and food. Cars in the form of classic Italian cars, three in the colours of the Italian flag parked just so to represent the Italian flag. The stalls stretch further than the eye can see and as we've arrived earlyish (around 11am) the sun isn't quite at it's hottest so we stroll up and down the street. All of the stallholders are friendly and welcoming and ready to flirt or tease with customers.
There are freshly made cannoli in vanilla, choc chip and chocolate.
Italian biscuits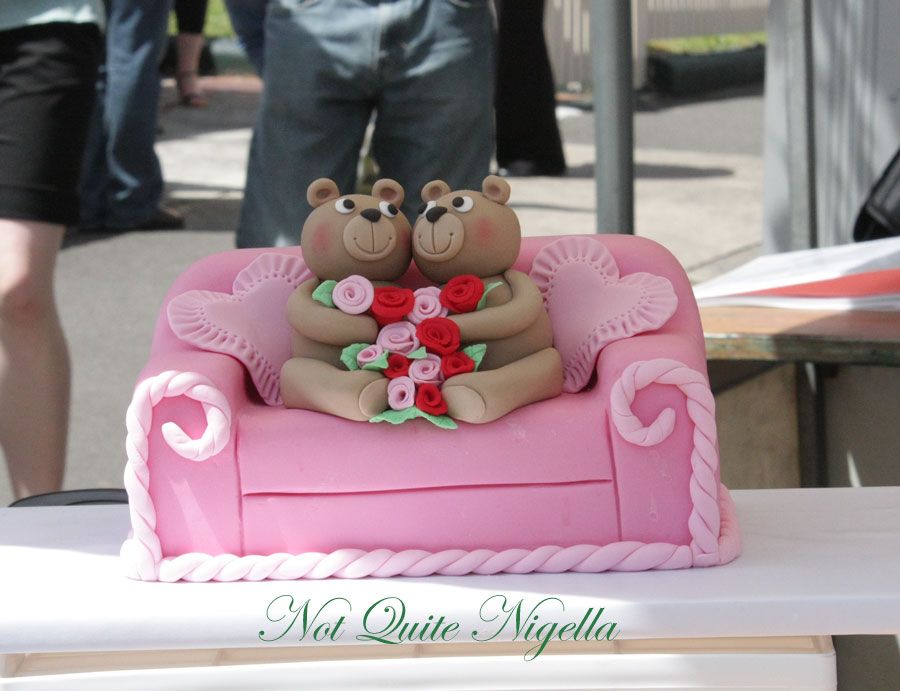 The most adorable fondant work by Pavli Foods
Fresh Zucchini flowers in all of their colourful glory
Eumundi Smokehouse sausages and filled rolls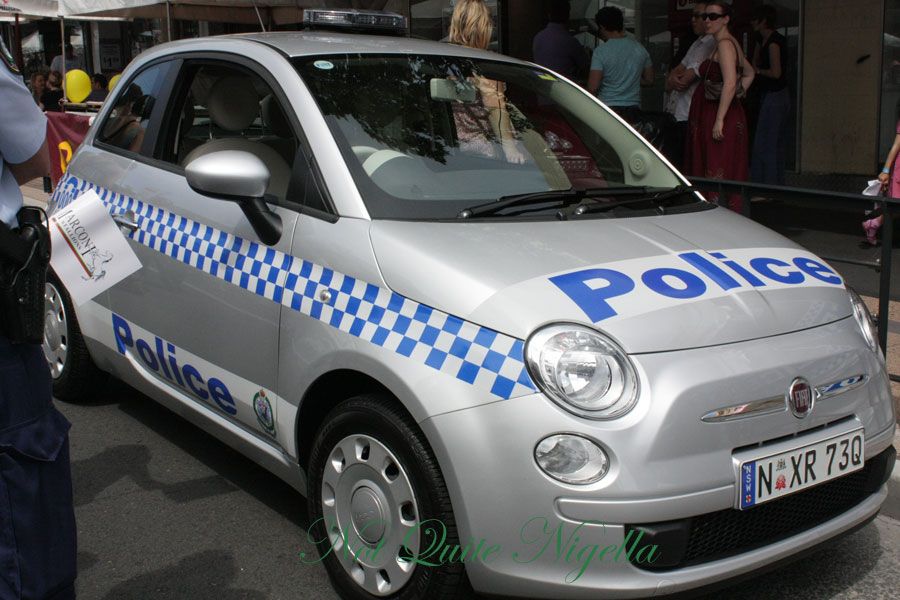 Even the Police car here is a Fiat!
We walk past Mezzapica cake shop which has this adorable bee hive cake in the window-I love how there is a sad bee as well as a sleepy bee among all the happy bees
Clothing for adults and kids-of course being kids S and In were "grossed out" by the apron.
Free food appreciation workshops
Musical entertainment
And of course puppies in all shapes and forms. This cute little one called Vanilla has little shoes as the owner explains that she recently got a large cut on her foot-poor thing!
The Scientologists even pop up here!
Roman statue?
Suckling Pig porchetta
Osvaldo Poletti Suckling Pig porchetta roll $8
All of this walking has made me even hungrier having skipped breakfast due to lack of sleep and impending festival so I made my purchase of a Suckling Pig Porchetta roll at the Osvaldo Poletti stand.
Carving the porchetta
The pork is carved in front of us and stuffed into a small rosetta roll. It's delicious and M in particular is a fan of this. In, despite being a firm carnivore has second thoughts about trying it having seen the pig from which it came. He becomes a vegetarian for the morning.
In holding The Cottage's Arancini ball $5
The second purchase is the gigantic arancini ball. It's not crunchy fresh on the outside as we are in a market location but it's huge and is filled with a ragu of mince with peas and stringy mozarella and topped with a bolognese sauce.
Inside the Arancini ball
It's also very filling not only because of it's size and we struggle to finish it.
By now, I could eat a bit more but the sun is beating down so hard that I don't feel like anything hot anymore despite having the very best intentions to try a slice of Italian pizza.
Zuccherati $3
We instead try Zuccherati, the sugar encrusted Italian donuts filled with custard which are the boys favourite. I particularly like the custard inside.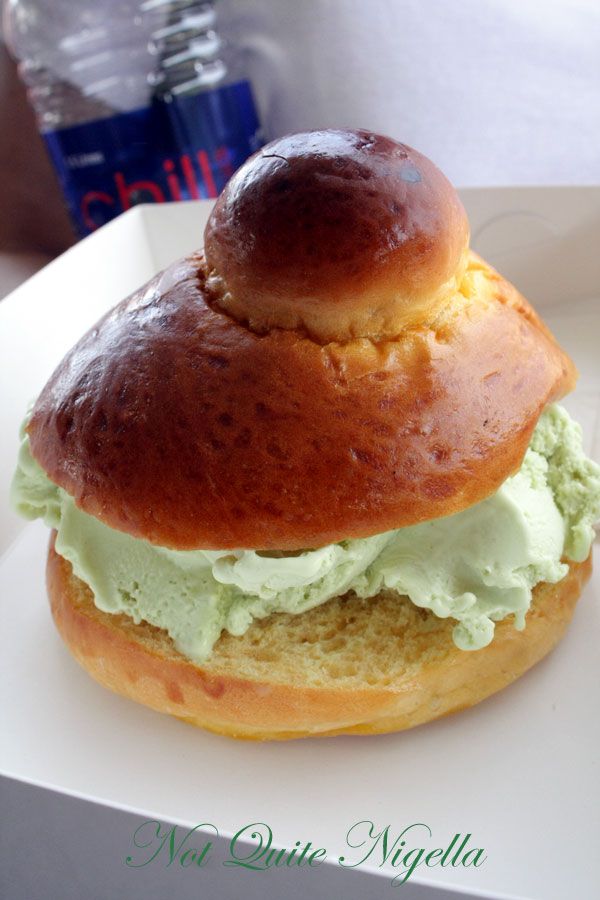 Pistachio Gelato in brioche $6
We're on our way out when I spot a real gelato place (there seemed to be a lot of Mr Whippy type of ice cream vans) and I see that they are offering a scoop of gelato in a brioche which I recall Nigella saying  was the way she had gelato while in Sicily.  I don't quite realise how gigantic it is, indeed I have trouble fitting my mouth around this having failed at unhinging my jaw. The brioche is deliciously buttery sweet and fresh, but the pistachio gelato not as pistachioey as I like and tasting more of almonds to me. Taking a bite of this is hard so instead I am satisfied with nibbling at bits on the side. It reminds me of when I was little and trying to bite into a gigantic burger was almost impossible (now of course either I have gotten a lot larger or the burgers a lot smaller but it's easy...).
Honey biscuits
The honey biscuits are similar to gingerbread. I prefer these with coffee or tea rather than alone.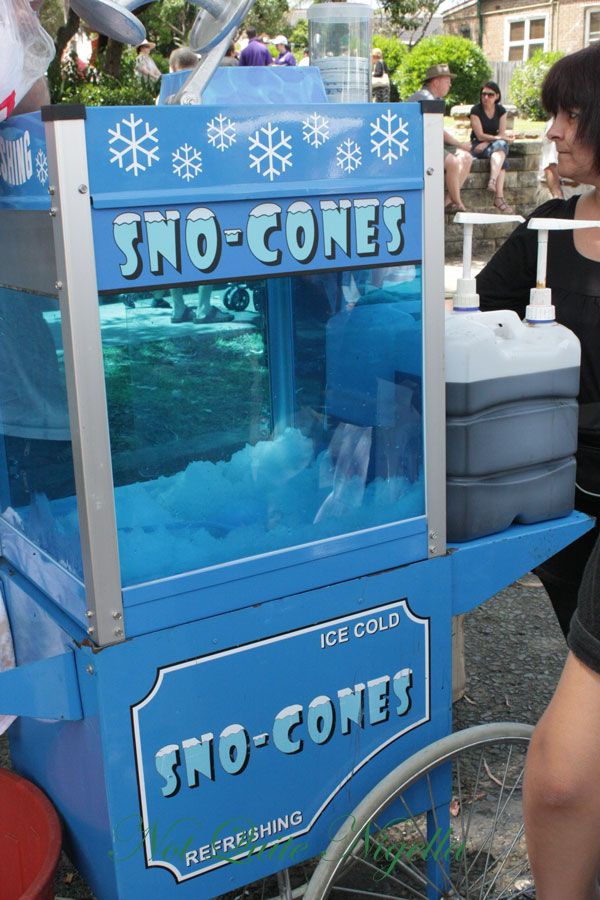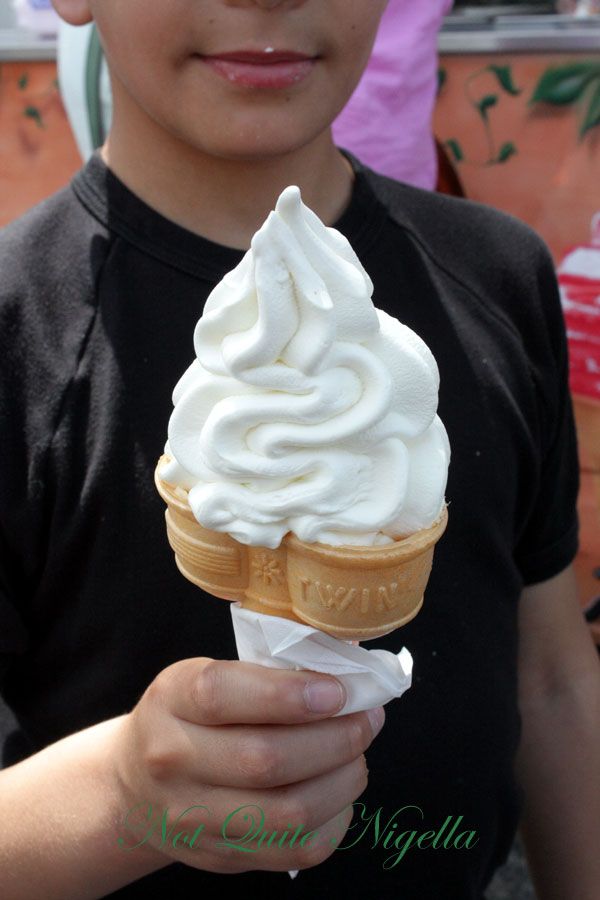 After some snowcones and soft serve ice cream we retreat from the heat and make our way back North to the comfort of the beach.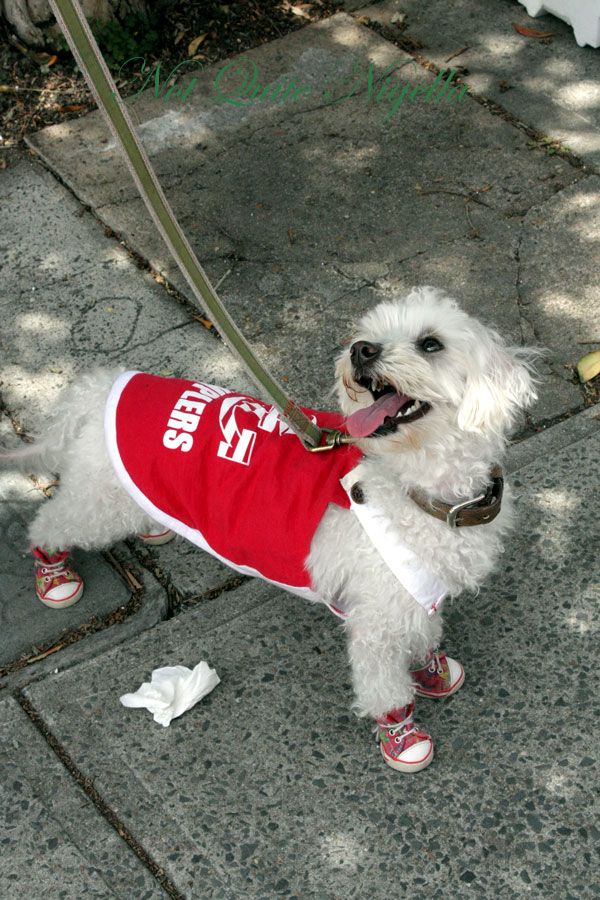 Another look at Vanilla with the Carrie Bradshaw shoe fetish!
Norton Street Italian Festa 2008, Leichhardt
Norton Street, Leichhardt, from Marion Street to William Street
Sunday 26th October 10:00am-5pm