This tiramisu cheesecake has all of the flavours of the popular tiramisu but in a cheesecake form that you can slice. It has layers of creamy, slightly wobbly mascarpone filling, coffee and Kahlua dipped sponge finger biscuits and a dusting of cocoa on the top! I called her Evelina.
I love this cheesecake because it is straightforward to make and produces a light dessert that can follow a big meal.
This cheesecake hasn't got a biscuit crust at the base. It's like a Japanese cheesecake where it is all filling. I adapted the tiramisu recipe that I received from by chef Davide Berchiatti of the Bologna Cucina Cooking School as the base recipe as it is the best tiramisu recipe ever. I omitted the eggs because I know some people can have issues with raw eggs.
Tips for this Tiramisu cheesecake:
1 - Make this recipe one day ahead to allow it to set and the flavours to absorb.
2 - Use a mixture of coffee and marsala or Kahlua in the dip and the cheesecake mixture itself.
3 - Make sure that the coffee is cold when you dip the savoiardi in. If it is hot the sponge fingers will fall apart.
4 - Make sure to not dip the sponge finger biscuits in the coffee for long. Just half a second or a second is enough. Make sure to allow excess coffee to drip off before placing them on the cheese filling.
5 - Make sure that the cream is very cold. Ideally place the mixing bowl that you whip it in (mixer bowl or Thermomix bowl) in the fridge beforehand. Warm cream or tools don't whip up as much.
6 - Do not add too much cocoa powder to the top. While it looks great, you always end up choking on it. And that's just not glam and may be mistaken for a COVID cough. Just saying...
7 - You can of course do this in glasses but that's probably not very different from a regular tiramisu.
8 - If you are transporting this, I find this easiest to transport in the tin with the side collar and cover with cling film. The tin's side collar will prevent the clingfilm from touching the cocoa.
I brought this tiramisu cheesecake over to Nina and Garth's. We haven't seen them in ages, COVID sort of put plans on hold and they were also renovating their new house. I was surprised that Nina wanted to hold dinner at her place because her least favourite area of the house is the kitchen. She loathes cooking with the same passion that I love it.
"Hey are we still good for Saturday night?" I messaged Nina.
"Yes I can make salad and salad with salad," said Nina.
"Wonderful. Unfortunately I don't eat salad, Can you please make me a juicy, fat and bloody steak? Extra blood," I answered, because Nina doesn't eat a lot of food and catering for her can be quite a specific task.
"We have some raw meat in the fridge for Marley that you can share with him. It's very bloody," she said.
"I'll fight Marley for his dinner."
"I just had a great idea..." said Nina.
"I'm scared."
"I'm going to make salad and tortillas."
"Oh that was much less worse than I was expecting. That sounds nice. Just a plain tortilla or will you stuff it?" I asked her.
"No, I'm not a slave. We will all stuff our own tortillas," wrote Nina.
"Yes of course. And will we be cutting up our own salad?"
"I will cut up the salad but I won't put it together. It will be deconstructed, like a master chef at an expensive restaurant."
"Do you need my credit card details to secure the booking?" I asked.
"Yes send them right away."
"Absolutely, Thank you for allowing me the privilege."
"The pleasure is all yours," said Nina.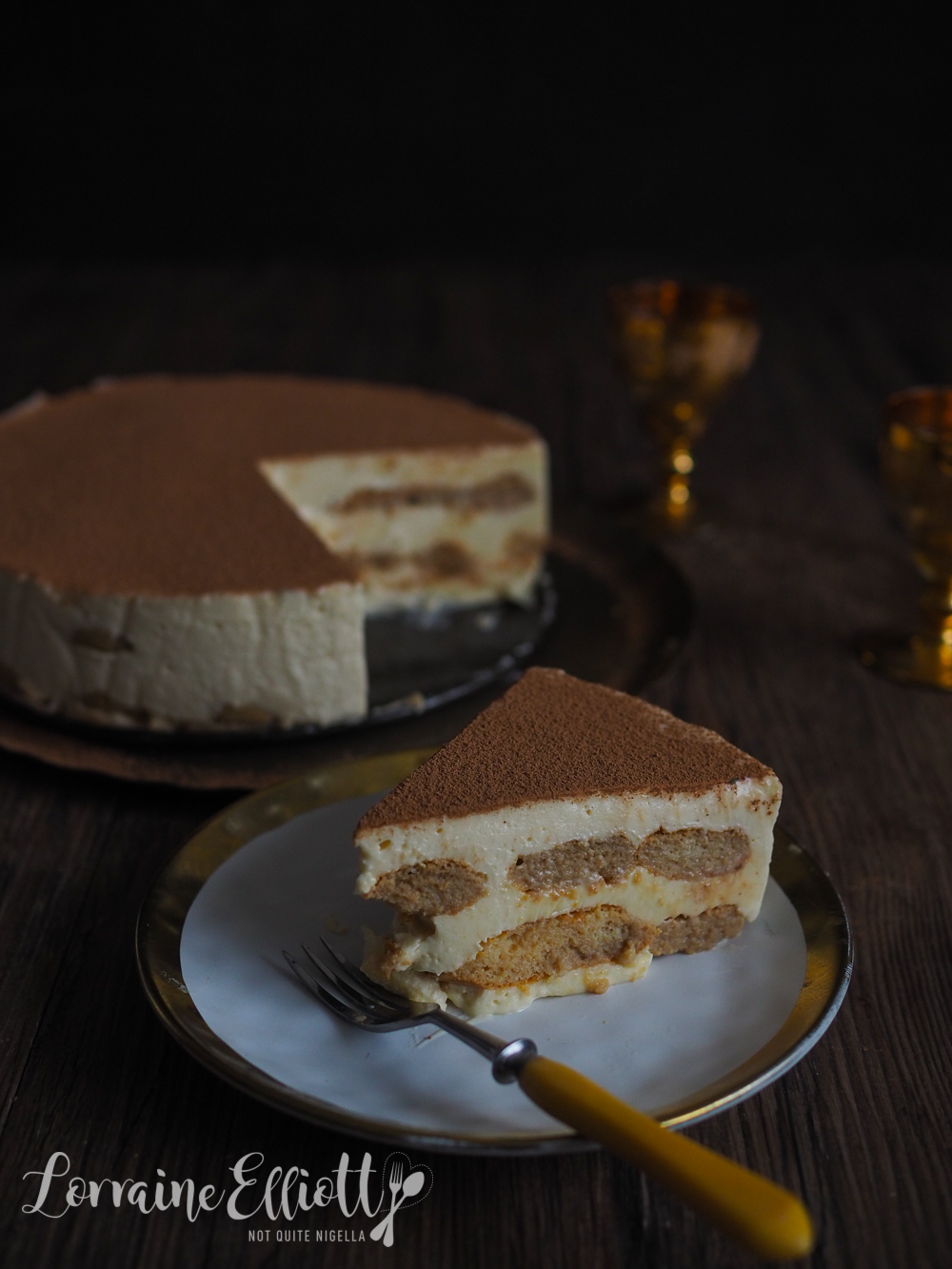 When we arrived Garth greeted us at the door and he was in good spirits. However Nina was wiping her brow and she was literally the image of "slaving over a hot stove" as she prepared her fillings for tortillas in loose shorts and a tshirt.
"My cauliflower has been in for 30 minutes and it tastes bad," she said sadly. Nina has a sad lost lamb face that she puts on when she is cooking so you end up helping her. I tried a piece and it was basically still raw but all it needed was a bit of oil, salt and another 30 minutes in the oven. "Do you want me to help?" I asked her and she nodded. I added extra salt, oil and tossed it with a egg flip and slid it back into the oven.
"Um Nina, do you know that your oven door doesn't shut properly?" I said to her trying to push the heavy door shut. The previous owners had bought what looked like a fabulous, brand new, large oven on sale and the door wasn't able to shut leaving a 1.5cm gap.
"No wonder everything I cook turns out weird! I can't roast anything" she said feeling justified. "No wonder I'm always so hot in the kitchen!" said Nina.
And for those of you like Nina whose oven is a bit wonky or the door won't close, I offer you this no bake tiramisu cheesecake!
So tell me Dear Reader, what is your oven like? Is it reliable or wonky?
DID YOU MAKE THIS RECIPE? Share your creations by tagging @notquitenigella on Instagram with the hashtag #notquitenigella
Tiramisu Cheesecake
Rated 5.0 out of 5 by 4 readers
An Original Recipe by Lorraine Elliott
Preparation time: 30 minutes plus 2 hours/overnight setting time
Cooking time: 0 minutes
1 cup/250ml/8.8flozs cream
1 cup icing or powdered sugar
750g/26ozs. mascarpone, room temperature
1/2 cup/125ml/4flozs espresso coffee, chilled
2 tablespoons/40ml/1.4flozs. marsala or kahlua
1/3 cup water
1 tablespoon + 1 teaspoon gelatine powder
200g/7oz savioardi or sponge finger
1 cup/250ml/8.8flozs. espresso coffee, chilled
45ml/1.5flozs. Kahlua or marsala
Cocoa powder to dust on top
Step 1 - Spray a 20cm/8inch springform pan on the base with oil spray and line the sides with parchment.
Whipped cream, sugar and cream cheese
Step 2 - Whip the cream with the sugar until soft peaks form. Add the mascarpone and whip until smooth and fluffy. Add the coffee and marsala or Kahlua and whip until combined.
After adding coffee and marsala
Thermomix note: insert butterfly attachment and whip cream and sugar for 30 seconds on speed #3.5. Then add mascarpone and whip for 20 seconds on speed #3.5. Then add coffee and Kahlua and whip for 10 seconds on speed #3.5. When gelatine is liquid (see step below), add to the cheese mixture and whip for 10 seconds on speed #3.5. Do not refrigerate the cheese mixture.
Step 3 - Sprinkle the gelatine powder over the water and place in the microwave and cook at 100% power in 10 second bursts until clear and viscous. Cool for a minute then add to the cheesecake mixture and whip until combined. Leave at room temperature and do not refrigerate the cheese mixture.
Step 4 - Spread a quarter of the cheese mixture onto the base of the prepared tin. Refrigerate the tin for 30-45 minutes.
Step 5 - Mix the coffee and Kahlua and have this ready for dipping. When the cheese mixture is set in the fridge dip the sponge fingers briefly in the coffee and then place as a layer. You will have to trim some to fit the round tin.
Step 6 - Layer with another quarter of the cheese mixture and refrigerate for 30-45 minutes. Then repeat with another layer of dipped sponge fingers and then repeat with the cheese. Refrigerate overnight.
Step 7 - When ready to serve, dust with cocoa powder. I remove the side of the springform and parchment and leave it on the base of the springform tin.