Easter Eggs are such a quintessential part of Easter! Take a look at these 5 fun ideas for Easter eggs from chocolate coconut filled eggs, naturally dyed Easter eggs, popcorn and marshmallow "lambs" made out of eggs, Scotch "eggs" and a version of Cadbury creme eggs but with chocolate mousse and dulce de leche!
DID YOU MAKE THIS RECIPE? Share your creations by tagging @notquitenigella on Instagram with the hashtag #notquitenigella
This is one of my favourite ever Easter treats. Colourful eggs are hollowed out and cleaned and then filled with a coconut chocolate ganache. Peel like this regular boiled eggs to reveal the chocolate filling!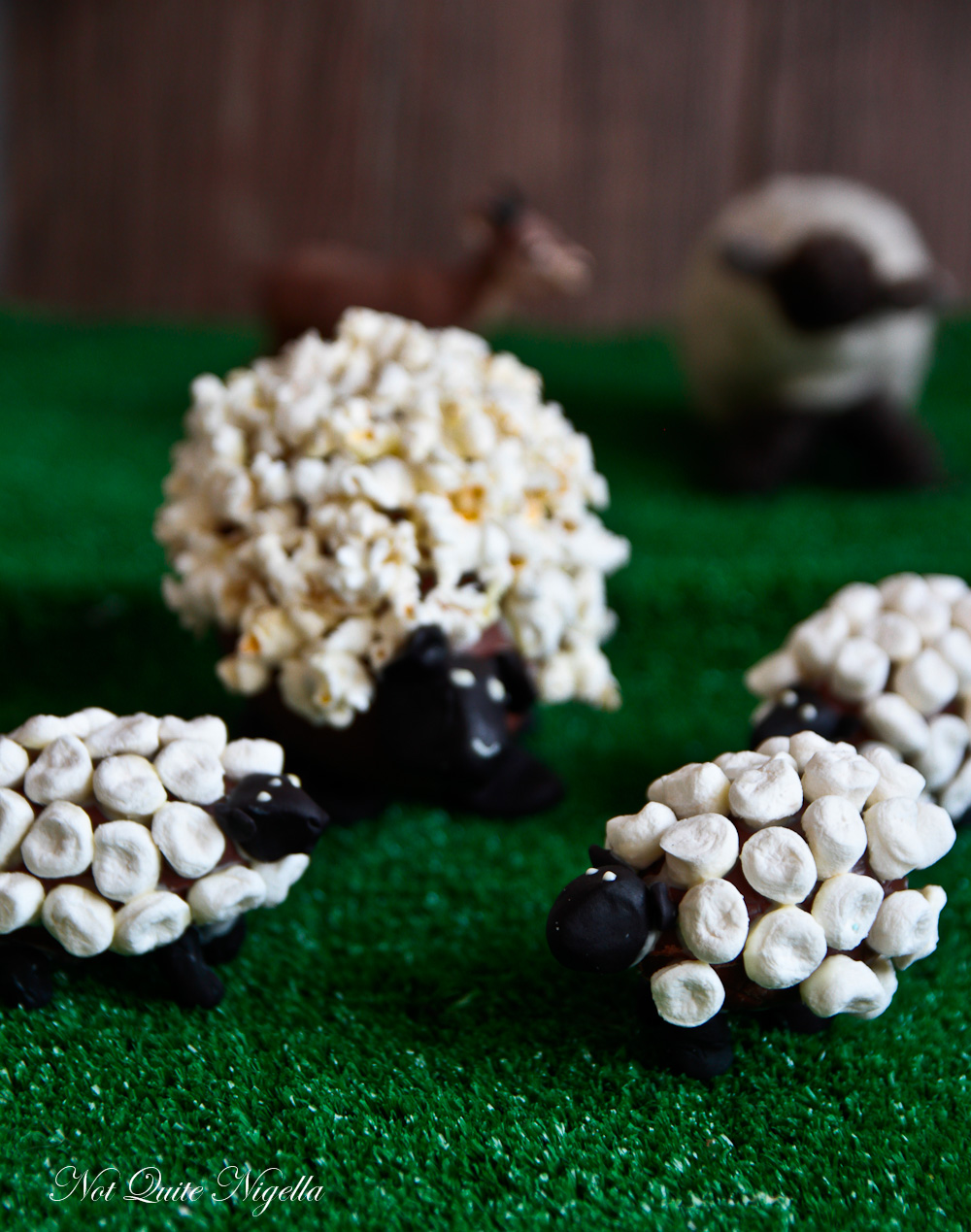 This is a fun project of the edible kind. Large and small chocolate eggs are covered in mini marshmallows and popcorn for a fun and cute lamb scene!
Eggs are easy to colour using food dyes but did you know that you can dye eggs pretty colours using natural colour from foods like purple cabbage, blueberries, turmeric and red wine? Add small herbs to create these gorgeous hand dyed eggs!
This is a fun way to trick friends expecting scotch eggs. Creme eggs are covered in Tim Tam cream and then rolled in crumbled Kingston cookies!
If you're addicted to Cadbury Creme Eggs then this is for you. It's a milk chocolate egg filled creamy white chocolate mousse and a centre of dulce de leche!
So tell me Dear Reader, what is your favourite Easter food? How many chocolate eggs do you eat over Easter?