I adore Norman Lindsey's story The Magic Pudding, the Australian story of a very grumpy pudding that likes to be eaten and never runs out. My husband often calls me his Magic Pudding when I get grumpy which serves only to make me laugh. When I was in Kindergarten, we made a paper Magic Pudding complete with paper legs. Its a craft project from kindergarten that I remember enthusiastically.
](http://www.notquitenigella.com/wp-content/uploads/2008/02/magic-pudding-illustration.gif)
The pudding steamer was a gift from my parents when they came over for dinner one time. They're "old school" in that they always bring a gift when they go to a house for dinner. After several years of turning up to dinner with just a smile and a carefully put together outfit I started having dinner parties of my own and realised what a thoughtful gesture a gift is for the hard working party hostess and now if its not a "Pot luck" dinner, I always bring something, more often than not, something that I've baked or made, that I hope the party giver would like. I suppose parents are right some of the time...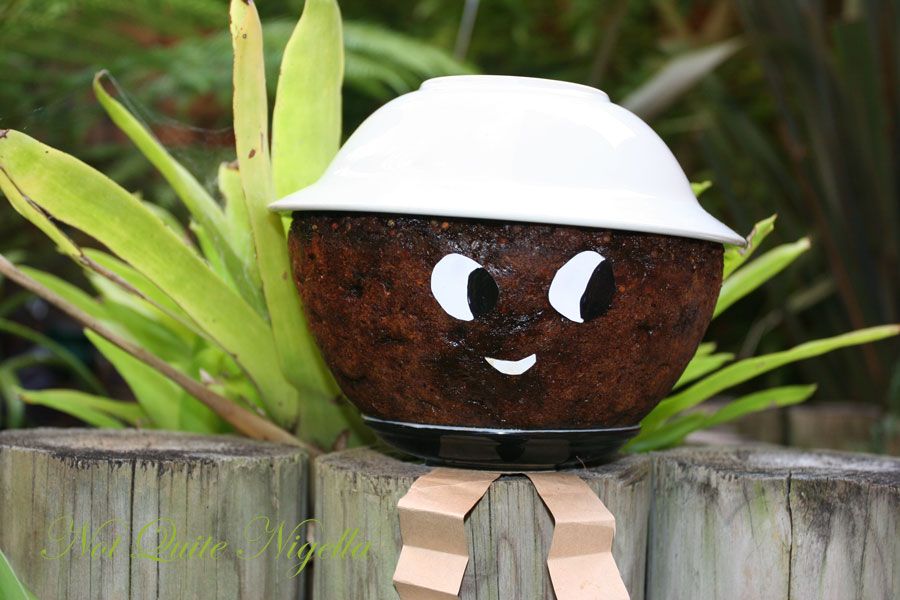 After making another batch of Christmas pudding vodka (its stellar with lemonade), I had a jar of vodka soused fruit. After having this with ice cream a few times, I sought another use for the fruit, another dignified ending for it. So at my husband's suggestion I made a Magic Pudding. Magic in that its alcohol content will make you rather jolly. I wouldn't recommend making this with the vodka soused fruit if you are serving it to children unless you were say French. But whatever you do, do serve it with a vanilla custard, it's just not quite the same without it.
DID YOU MAKE THIS RECIPE? Share your creations by tagging @notquitenigella on Instagram with the hashtag #notquitenigella
Sago Plum Pudding from The Cooks Companion
The 'plums' in this old fashioned pudding are prunes. It is always very popular and is best served with a hot egg custard. The dried fruit must include some chopped prunes, make up the quantity with your choice of raisins, sultans and currants.
500g dried fruit (including prunes)
3 teaspoons bi carb of soda
1 tablespoon ground ginger
1 tablespoon ground cinnamon
3 cups soft fresh breadcrumbs or 1.5 cups dried breadcrumbs
45g unsalted butter melted
1. Soak sago in milk overnight. Next day, butter a 1.5 litre pudding basin (or 8x150ml moulds). Put fruit and dry ingredients into a large bowl and mix well. Tip in sago and milk. Lightly whisk eggs with melted butter and stir into fruit bowl.
Step 2 - Fill basin or moulds just over 2/3 full. Cover with baking paper or foil and tie with string. Stand basin on a wire rack (or upturned plate) inside a stockpot and add boiling water to come two thirds up sides of basin. Boil for 3 hours (2 hours for individual puddings), topping up stockpot with more boiling water, until pudding is dark and glossy, uncover to check.
Step 3 - Serve hot with egg custard. This pudding can be successfully resteamed if you are not serving it immediately-it will take up to an hour's boiling to be really hot in the centre (20 mins for individual pudding)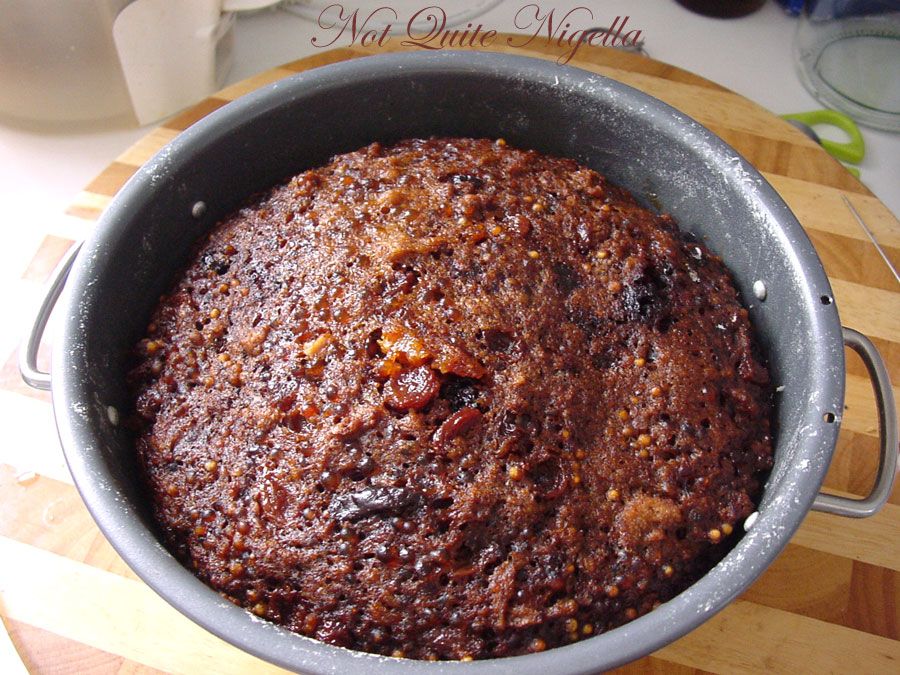 Recipe by Stephanie Alexander from The Cook's Companion.
To make this into a Magic Pudding you will need:
White gloss paper to make eyes and frown
A tall, sturdy, fairly wide necked vase to elevate him
A small saucer to rest the Magic Pudding on
Step 1 - Cut out eyes and a smile from gloss paper. Cut legs from brown paper (I used a Haighs brown paper bag, hence the odd patterns but that's all I had) and fold length of brown paper into squares to make accordion pattern.
Step 2 - Sit the pudding upside down on a small saucer (closest to fitting the base of the pudding is good). Place plated pudding on top of tall, sturdy wide necked vase and place upturned bowl on top of his head.
Step 3 - Adhere eyes and smile to the pudding (they should stick to the pudding) and slide legs between saucer and vase or between pudding and saucer.