_Platform 9 3/4! How I love a Harry Potter reference...
_
Today's early morning visit was to Greytown, an hour away from Wellington. Greytown is noted for it's pretty heritage buildings and is a popular weekend destination for Wellingtonians, many of which own a property there. It is said to have the longest row of Victorian wooden houses and new buildings are erected in the same style so that they look integrated. We were told that the greater area of Wairarapa was similar to the Hunter Valley with fantastic wineries although smaller and more compact
We board the train for the one hour train ride to Woodside station which is the nearest station to Greytown at five kms away. The train also features New Zealand's second longest tunnel at 8.798 kms long (5.67 miles).  We're greeted by Karen, our friendly Zest Walking food tour guide on this cold Wellington day. Buffered by the mountain region, Greytown experiences less of the wind that other areas do but it still packs a chill.
There are big orchard areas as the soils are so fertile. Fruit grows in abundance including raspberries and a lot of stonefruit and PYO picking can be done in one of the local orchards. But considering it is breakfast time, our first stop is to a French bakery! Moïse Cerson and his Australian wife Andrea are often written about and Stephanie Alexander has declared Moïse's eclairs as the best she has had outside Paris so we are expectant.
Known for other items like the brown sugar brioche,  and the "conversation" pastry (more on that little goodie later) I am also happy to see items like Paris Brest which I love.  Originally born in Brittany Moïse grew up in Normandy and Paris. He visited Australia to improve his English and worked with the likes of Mark Best, Bill Granger and Peter Doyle. He met his wife Andrea who also worked at Bill's and they moved over to Greytown. "Australian cuisine is amazing" he says and is interested to see what the pastry chefs are up to there.
He shows us a sourdough starter and his pastry chefs make a gorgeous pear frangipane tart. Flakey, layered croissants are at the ready on trays and he sells up to two hundred a day on a weekend. "Would you like to try some?" Karen asks and I nod eagerly. Well, you know me and pastry right? ;)
We enjoy the brioche which is heady with brown sugar and cinnamon and it reminds me of a sticky, buttery deluxe cinnamon roll. It's Mr NQN's favourite (and he claims that he is not a bread fan!).
The item that has won my heart is the conversation. I had never heard of this pastry before and I'm utterly smitten (and you can bet I'm going to try and make this at home). On the base is a very, very thin layer of buttery puff pastry. It is filled with an almond cream and then topped with another very thin layer of puff pastry and then a thin layer of meringue (glace royale). It is reminiscent of a Portuguese custard tart with the crispy buttery pastry and sumptuous interior and crunchy caramelised top. Heaven is this. I want to go back inside and get some more but I know that we have a lot of food ahead of us!
The chocolate ganache tart is the perfect texture, soft so that it's not stiff at all but still rich and gooey. It has a layer of sponge crumbs in the middle to give it some texture.
Filled with a rich hazelnut flavoured cream, the pastry is still kept dry and the whole thing is gorgeously luscious.
Our next stop is to the Schoc's factory which is housed in a tiny building and supplies all of the Schoc stores and retailers in New Zealand and the mail order orders overseas. We try a 100% bittersweet chocolate which is as expected very, very bitter as there is no chocolate added.
We then work our way down the bitterness scale with a 85%, 76%  and a 72.5% which is where I find my "sweet spot" as they call it or the % cocoa that I prefer. They also do flavours like quince and rosemary and smoked paprika. Towards the back they are busy making the chocolate truffles and bar that will ship all over New Zealand and internationally. It's amazing to see how small the factory is for such an omnipresent brand.
Our next stop is with Glynis from the Main Street Deli which she has owned for the past 6 years. She imports a lot of items herself and only items that she feels passionately about make it onto her shelves. Here they make their own bread and we try a fantastic round, flat loaf sprinkled with za'atar. They also make pies, cakes and biscuits and the award winning pies come in flavours like wild boar and venison.
She shows us a stone valley olive oil and soap as the stoney surface in the valley is great for growing olives. There is not only EVOO but also infused oils like lemon, lime and mandarin. They're pressed the traditional Italian way (agrumato) with olives and the actual whole fruit. As a side business the soap was made for her daughter who has eczema and she makes a rose and geranium, lime & lemongrass and an orange and clove scent.
About one hour from here is the Cwmglyn cheesemaker who makes cheese according  to the one cow one cheese policy. She has four cows named Sally, Emily, Molly and Daisy. Glynis bring us some of Sally's cheese. The cows are fed on thyme and grass and the cheese is hand made using traditional methods (a step by step of the process is here).
We then try some of the new products that she is stocking including the flavoured palm sugar with the turmeric palm sugar being a favourite and some unique hollow pyramid sugar.
We have a quick lunch at Salute where we start  with a harira soup with a lightly toasted slice of bread on top. It's lovely and warming and features slowly cooked vegetables, diced hogget (the period for sheep between lamb and mutton), lentils, tomatoes, spices like cinnamon and paprika and lots of chopped parsley on top.
Here the slow cooked lamb is wonderfully soft and cased in crunchy breadcrumbs. It is paired with a sweetish quince aioli. Despite being full, I eat it all and hint for some of Mr NQN's.
The pizza topping is delicious with caramelised onions, a mild blue cheese and delicious bacon. On top there is a layer of pear and rocket salad. The base is thicker than I'd like and I think I'd much prefer this on a thin crust pizza.
Even though there is no room, there's always room for a taste of dessert. Here the fritters are light as air and freshly fried so that you don't even feel like you've eaten them. They're served with a creamy lemon ice cream and pomegranate molasses which is nice but a bit too tart for me when combined with the lemon ice cream and I'd prefer a honey.
Stomachs completely full we then meet Barbara who will be our tour guide for a quick visit to the wine country of Martinborough which attracts alot of vineyard tourism. 70% of the visitors to the area are repeat visitors and its close proximity to Wellington means that people visit often and catch a train back on the same day. The streets are set out in a Union Jack pattern and it was settled by John Martin after which Martinborough was named. He and his daughters gave the streets names like Ohio street, Panama Street, New York Street and my favourite Princess Street (you can just imagine girls naming a street that name can't you?).
We're off to meet an olive oil producer from Olivo called Helen Meehan. Originally from the UK she was a former IT professional working for Telecom NZ who found inspiration to start producing her own olive oil later in life after a significant birthday. She shows us the varieties of olives grown from frantoio and the barnea on their 11 acre property which holds 1,200 trees. She has been through eight harvests here. Olive trees flower in December and are at their full height at seven years old. Incredibly, all of the olives are all hand picked over a cold, wintry three week period with a team of four. They are then sent to Masterton to press at a communal press. Olives grow on last year's wood so they're careful not to trim too much and they can get anything from 10 tonne harvest to a 23 tonne harvest.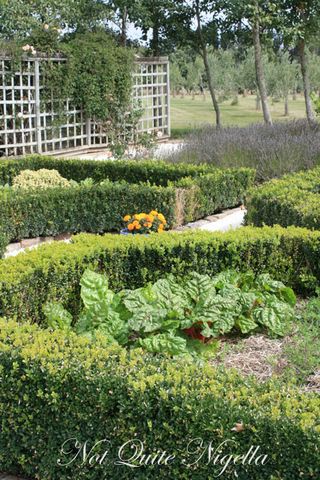 They produce one type of Extra Virgin Olive Oil: an estate blend that changes each year according the taste of the olives. It's a strong, grassy and herby blend and is popular as it features on many top end restaurant menus. We try some of her olive oil infusions which are made using Extra Virgin Olive Oil but as they're infused they're not called Extra Virgin Olive Oil. There is porcini, smoked paprika, smoked chilli, fennel, lemon and orange with the lemon being the most popular followed by the fennel. I'm quite taken by the fennel and orange flavours. Helen brings out a new flavour, a vanilla olive oil which she is experimenting with. She has made 15 litres of so it will be a very limited release which will only sell in this tasting room or to her database.
She then shows us the dessert olives which are a small run of olives that she makes. They come in two flavours: Balsamic or Pomegranate and we try the Balsamic. Holy macaron we say to each other. They're fantastic! I know that you're probably skeptical at the idea but these were really very good.
We end off with a lightning fast trip to the Martinborough Wine Centre which features lots of local wines and products!
So tell me Dear Reader, what's the coolest street name you've come across?
Zest Food Tours
Greytown Gourmet
http://www.zestfoodtours.co.nz/Overview/Wairarapa/Greytown_Gourmet.htm
$230 per person, minimum 2 people includes lunch
The French Baker
Lemon Tree Cottage, 81 Main Street, Greytown, Wairarapa, NZ
Tel: +64 (06) 304 8873
Open 7 days 7:30-3pm Monday to Friday, 7:30-4pm Saturday and Sunday
Schoc chocolates
177 main Street, Greytown, Wairarapa, NZ
Tel: +64 (06) 304 8960
Open 7 days
Main Street Deli
88 Main street, Greytown, Wairarapa, NZ
Tel: +64 (06) 304 9022
Open 7 days
Salute
83 Main street, Greytown, Wairarapa, NZ
Tel: +64 (06) 304 9825
Open wednesday to Saturday, noon until late, Sunday, noon until mid afternoon
Olivo
Hinakura Road, Martinborough, Wairarapa, NZ
Tel: +64 (06) 306 9074
Open Saturday & Sunday 10:30am-5pm, other times by arrangement