Looking for a delicious gluten free and flourless cake? These 5 cakes are perfect for a celebration where you may have gluten free eaters but you don't want to compromise on taste. From a rich chocolate and olive oil cake, dainty orange friands, a French walnut cake, a Chocolate and Sour Cherry Pomegranate cake to my favourite Fig Love Cake, there's a cake for every taste and occasion!
DID YOU MAKE THIS RECIPE? Share your creations by tagging @notquitenigella on Instagram with the hashtag #notquitenigella
This Slovakian chocolate cake recipe was originally for Passover but really, it suits any time of the year. Egg whites give this a wonderful light quality and it is topped with sour cherries and pomegranate arils to balance this gorgeous cake's sweetness.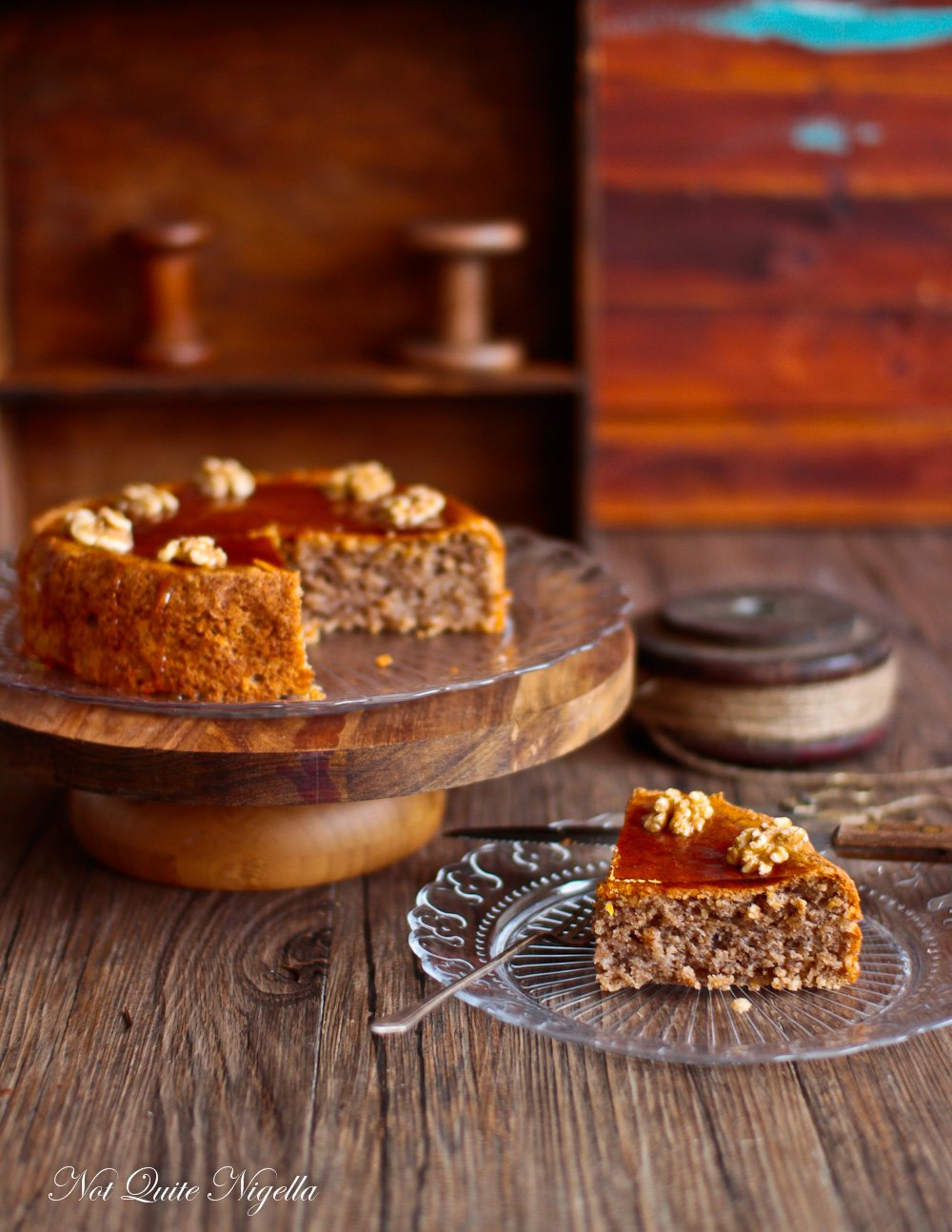 The French walnut cake is super light cake that is low on effort but unique and gorgeous in taste. With a toffee topping and a light as air cake it is a study in textures!
Even if it isn't blood orange season you can make these adorable little friands with oranges. These are made with ground almonds and coconut for a dainty, sweet treat.
This is one of my favourite ever cakes, not just for the taste but for the look too. It is a flourless orange and hazelnut cake with gorgonzola dolce frosting, dripping honey and fresh figs. It is delicious but proves easy to decorate too with fresh flowers and fruit!
Not only is this chocolate cake flourless and gluten free but it also happens to only require a few ingredients! It also happens to be gorgeously fudgey and delicious. Use a good quality olive oil to let the flavour shine through.
So tell me Dear Reader, which cake do you like best?