Do you have too much leftover candy from Halloween? Try these recipes that use up lollies and chocolate and gives them a new life! From a delicious Rocky Road, a chocolate bouquet to the grand finale: a chocolate smash cake!
Flowers can make some people sneeze but how about a chocolate bouquet? This bouquet of chocolate has smashed up lollies on top of chocolate and may be better received than a bunch of flowers!
This Rocky Road is chock full of lollies! From raspberry creams to sherbet heart lollies for a soft, crunchy and delicious Rocky Road to love!
3 - Chocolate Bark
I love making chocolate bark because people think you've made something really difficult whereas it's so simple. Melt chocolate, sprinkle with a range of candy (in this case it was leftover Easter chocolate) and you've got a great gift!
4 - White Chocolate Ginger Crunch Cake
This ginger crunch cake is a riff on the biscuit cake made famous by the English royal family but instead of Turkish delight, you can use any sort of gummy lolly in its place!
3 - Chocolate Smash Pinata Cake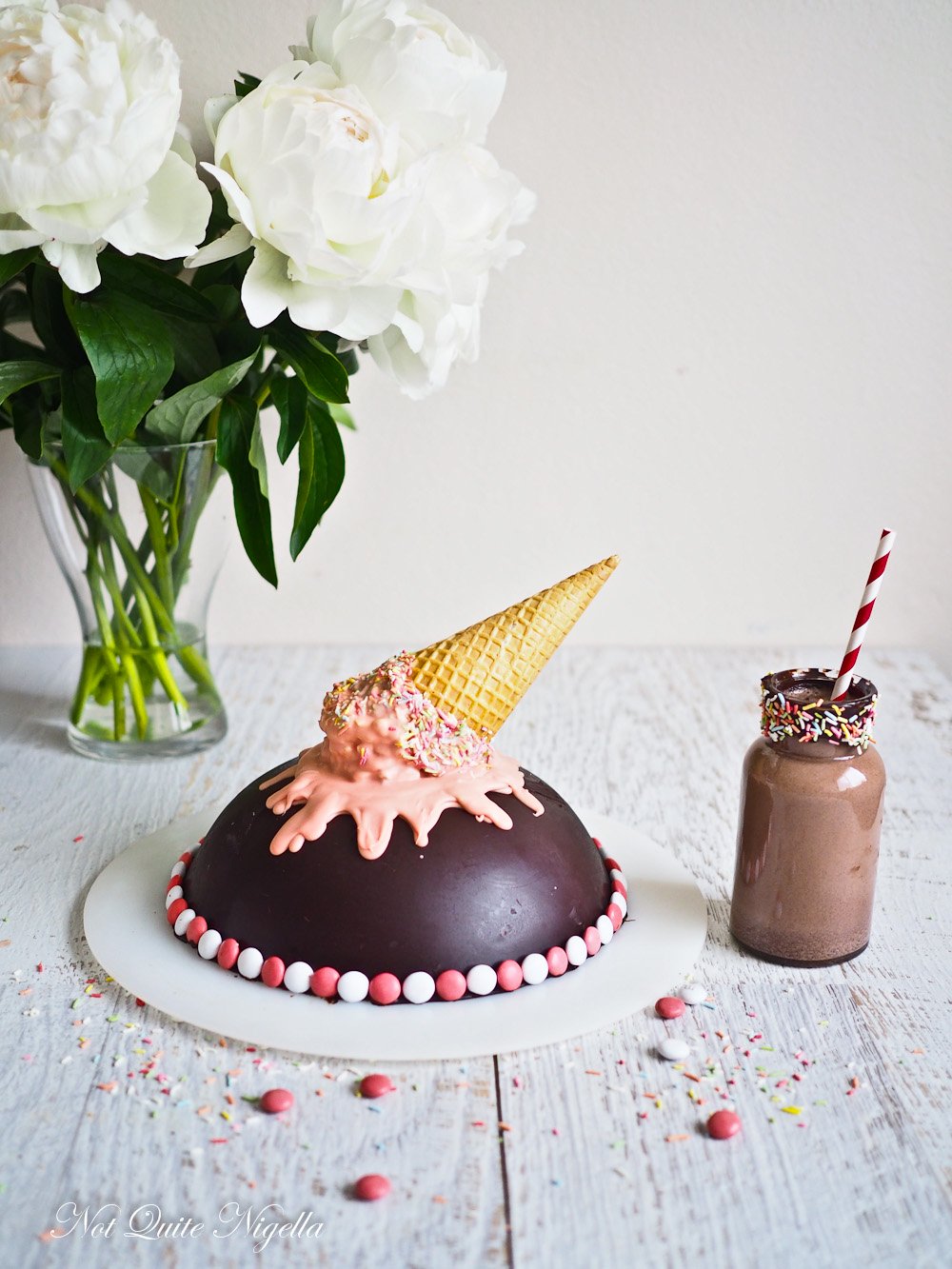 This chocolate smash cake is such a fun and cool idea that you'll even want to buy candy just to make this! A home-made chocolate dome is filled with your favourite candy-just smash with a mallet for maximum party fun!
So tell me Dear Reader, have you got a clever idea for leftover lollies?