OK bubble tea fans! This cake is for you! This Bubble Tea Cake is a chiffon cake, light as air with the unmistakable flavour of tea. It is topped with a fluffy cheese cream topping and boba brown sugar pearls! Bubble tea in cake form! I called her Roulan.
This soft, light and fluffy chiffon cake is made up of three layers and it is designed to mimic the flavours of a bubble tea drink complete with boba or tapioca pearls.
Layer 1: Chiffon Cake Some chiffon cakes can be a bit dry inside but this one isn't at all-pinky swear! Every time I give someone a piece of this chiffon cake and they take a bite their response is always "It's so moist and light!"
Layer 2: Cream Cheese Foam My icing is a fluffy cream cheese topping which is what I usually get my bubble tea drinks topped with. I love it because it has a hit of salt in it but tastes like the most delicious cheesecake. It is also very simple to make. The cheese foam frosting uses cream cheese (rather than savoury cheese) to give this a gorgeous, light and fluffy cheesecake frosting flavour.
Layer 3: Boba pearls Most Asian supermarkets sell boba or tapioca pearls that you can prepare at home. They are usually sold dried and just need to be rehydrated. I used these instant boba pearls that only need to be covered with boiling water for 2 minutes and then drained and these were so simple but chewy and tasty.
Some tips for making the best boba chiffon cake:
1 - For the chiffon cake, separate eggs while they are cold but whip them when they are room temperature (room temperature egg whites whip up bigger than cold egg whites). I used large eggs.
2 - Make sure to separate the eggs yolks and whites cleanly as any yolk in the white will prevent it from whipping up stiff. Also make sure that your beater and whisk are very clean. I usually wash them just before I use them for the chiffon cake because buttercreams and cream can leave a bit of fat residue.
3 - Use your favourite tea in the cake. I used Earl Grey but you can also use Chinese tea or Thai red tea leaves.
4 - Sift the flour twice and then sift it into the egg mixture to ensure that lumps do not form.
5 - You can also make the cream cheese foam a couple of days ahead of time and keep it in the fridge.
6 - Do not oversoak the boba pearls in the hot water as they will start to disintegrate; make sure to keep to the packet directions. Also boba pearls firm up over time and lose their soft chewiness so rehydrate them 1-2 hours before using them and add the pearls just before you serve the cake.
7 - If you don't have access to golden syrup (it's not easy to get in America) you can just use brown sugar or brown sugar syrup which will melt easily with the pearls.
8 - The cake needs to be stored in the fridge because of the cream cheese foam. However you can make the chiffon cake a day or two ahead of time and cover it well and store at room temperature. Then decorate with the frosting and pearls 1-2 hours before serving.
9 - Use a chiffon cake tin-this is very important. A proper chiffon cake tins is NOT a non stick tin as the cake needs to grip the side of the tin to rise. It also has little legs on it that allow you to tip the cake upside down when it comes out of the oven.
This cake was a consolation for a day that turned unexpectedly chaotic. I was in Parramatta with Laura and Mr NQN one Sunday and we had just eaten at a cafe there. Mr NQN had just left in our car with Teddy and he was going to get the car washed and he would meet up back in Sydney at Sydney Park in Enmore for a walk. I was in the car with Laura.
We reached her car in the car park. "Uh oh," said Laura looking at her keys. Laura works in PR so she is great in a crisis and she doesn't freak out. But I could sense an unfamiliar worried tone in her voice. The keys to her Mini car were missing from her lanyard.
Quickly, she retraced her steps while I took my phone flashlight and checked in the car and around it. While we could get into the car we couldn't start it. Her mother Sheryl had a spare set of her keys but she lives around 20 minutes away.
"You go without me and I'll wait here," she said and she kept apologising.
"No I'm not leaving you here, that's not how non sexual throuples work," I told her.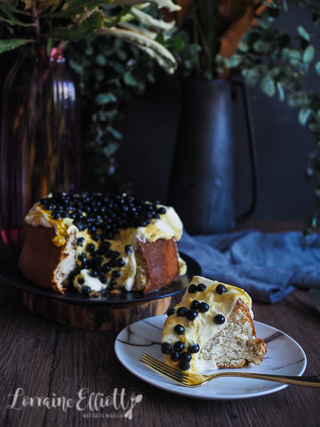 So I called the third member of our throuple, Mr NQN who was washing our car in Haberfield. By pure luck he was about 15 minutes from Sheryl's house in Cabarita. He said that he would pick up the keys from Sheryl and then come to meet us. We had 45 minutes to wait total.
We did the only thing that we knew what to do: make things better with food. It was a hot, humid day so we started with slurpees and then went to an Indian restaurant and got our favourite prawn curry to eat when we got home. Then we decided that the best way to say thank you to Mr NQN (who had to traipse all over Sydney to deliver us the keys and had to contend with Teddy who vomited because he had drunk salt water earlier that day, long story!), we would buy his favourite food, sushi and bubble tea. That was after we took in to take the car in for another car wash because Teddy had vomited inside it.
It was around 10pm when we sat down to eat at home. Teddy's car seat was washed and the car was being washed and we had picked up sushi, bubble tea and chips.
"You know today didn't turn out bad really," said Laura as we sat in front of the tv eating sushi straight from the containers (you know when you're tired when you don't take plates out). Around 11pm we picked up our sparkling cleaned car and went home and collapsed into bed! What a weekend...
So tell me Dear Reader, do you like bubble tea? How do you turn around a bad day? Have you ever lost your keys?
Did you make this recipe?
Share your creations by tagging @notquitenigella on Instagram with the hashtag #notquitenigella
Boba Chiffon Bubble Milk Tea Cake
An Original Recipe by Lorraine Elliott
Preparation time: 45 minutes
Cooking time: 48 minutes
Serves 8-10
Tea Chiffon Cake
6 egg whites (around 240g/8.8ozs)
1/2 teaspoon cream of tartar
1 cup/210g/7.4ozs caster or superfine sugar
6 egg yolks (around 110g/3.9ozs)
3 teaspoons finely ground tea
1/2 cup/105g/3.7ozs. caster or superfine sugar
180ml/6flozs. milk
120ml/4flozs. oil
1.5 cups/225g/8ozs. cake flour, sifted twice
Cheese Foam Frosting
1 cup/250ml/8.8flozs cream
1 tablespoon caster sugar
1 teaspoon vanilla extract or vanilla bean paste
60g/2ozs./1/4 cup cream cheese, room temperature
Pinch salt
120g/4ozs. instant boba pearls
2 tablespoons golden syrup or brown sugar
Note: to make cake flour, replace 2 tablespoons of flour of the total flour measurement with cornflour/fine cornstarch and whisk to combine
Step 1 - Preheat oven to 170C/340F and have a 21cm/8.2inch chiffon cake tin ready (must not be a non stick tin). Also it's important that the whisk and bowl are very clean and have no traces of fat on them.
Step 2 - Whisk the egg whites and cream of tartar until you get soft peaks. Add the first measure of sugar in a stream and whisk until firm peaks form and you can tip it upside down without it moving. Scoop out and set aside in another bowl. Using the same bowl (mainly because I hate washing up) whisk the egg yolks, tea and second lot of sugar for 3 minutes. Add the oil and milk and whisk until combined. Sift in the already sifted cake flour in in four lots and fold gently until smooth and there are no lumps.
Hiii, my name is Lorraine and I hate washing dishes so I use bowls twice
Step 3 - Add in a third of the reserved meringue folding it in gently and then adding the remainder of meringue in two lots. Make sure that the egg whites are incorporated well and there are no streaks. Spoon into the baking tin leaving about 2cm or 3/4 an inch gap from the top. Bake for 50 minutes. Turn this cake upside down onto a plate immediately and allow to cool completely.
Step 4 - When cool, using a palette knife gently ease the cake from the tin. Place on a serving plate.
Step 5 - To make the cream cheese foam whip the cream and sugar until soft peaks form. Add vanilla, cream cheese and salt and whip until fluffy. Spoon into the centre of the cold cake and on top and let a bit drip down the side.
Step 6 - Place the boba pearls into a large measuring cup and cover with boiling water. Cover and allow to expand for 2 minutes, stirring them once during this time to prevent them from sticking. Once 2 minutes is up, strain these and run them under cold water and drain. Mix with golden syrup or brown sugar and then spoon over the cheese foam and cake.