Passion fruit is one of my favourite ever fruits especially to bake with (call it a passion haha!). Like lemon it balances sweetness and butteryness perfectly with its fruity tang. And if you love passion fruit cakes as much as I do, then check out my top 5 passion fruit cakes!
DID YOU MAKE THIS RECIPE? Share your creations by tagging @notquitenigella on Instagram with the hashtag #notquitenigella
This Chocolate, Passion Fruit & Hazelnut Cake is an easy, gooey one bowl chocolate cake is brushed with Frangelico or hazelnut liqueur, smothered with a Nutella chocolate hazelnut ganache with the tangy sweetness of fresh passion fruit!
A few years ago I was OBSESSED with sponge cakes. I think it was a response to not being able to turn out a perfect one for many years. Then I wanted to make every sponge including this passion fruit sponge cake. She is tall and proud and with the best passion fruit icing on top!
This raspberry and passion fruit layer cake is based on one of my favourite ice creams as a child: the twister which was vanilla ice cream with swirls of raspberry and passion fruit!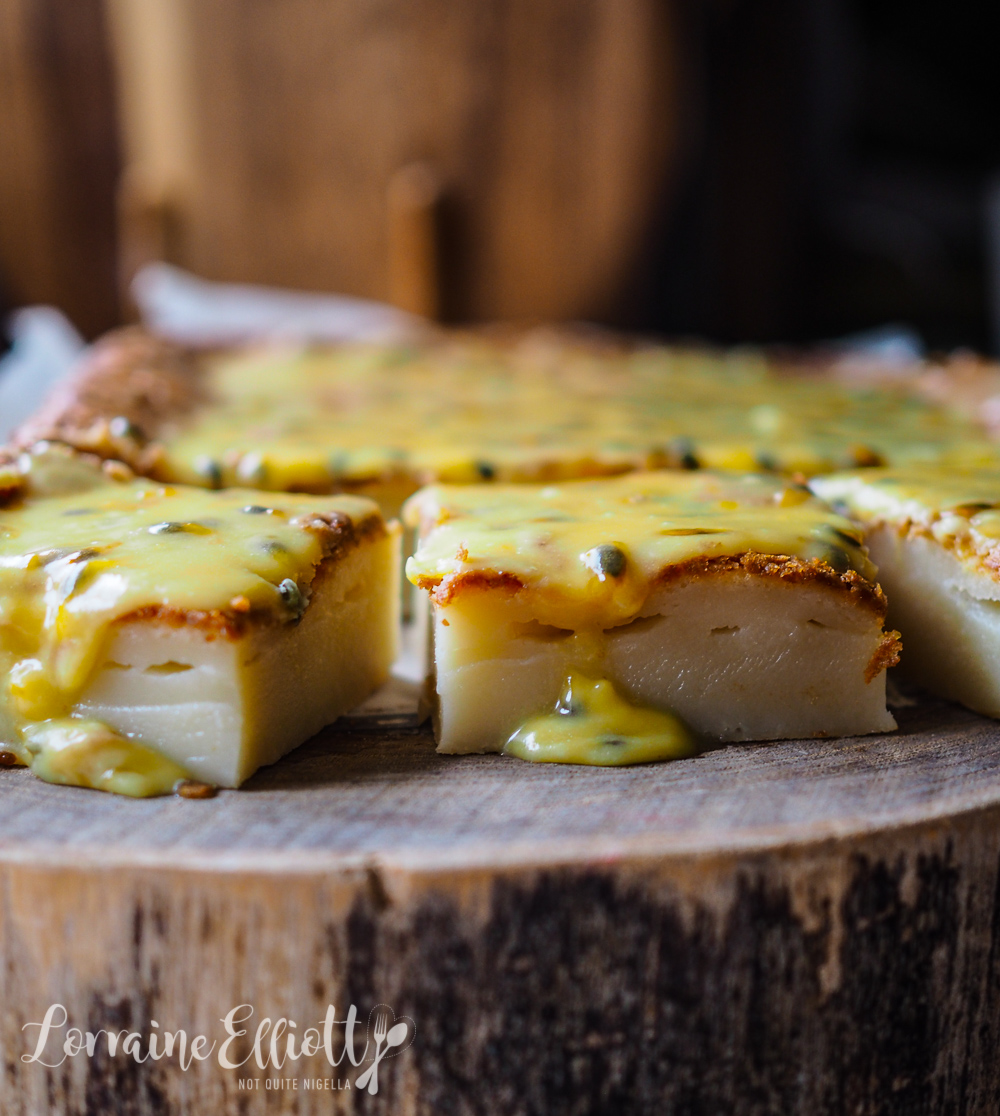 Have you ever tried Hawaiian butter mochi cake? It's SO delicious (and gluten free too!). It's so easy to make, just whisk and then pour and bake. I added passion fruit on top!
I saved the queen til last. This triple layer mango and passion fruit pavloval is something special. Ok it's best for special occasions because it will feed 18 people but trust me it is worth making!
So tell me Dear Reader, which cake would you most like to eat?