American or Texan Barbecue seems to have made its mark with barbecue places opening up in Sydney and Melbourne. In 2013 Belinda and I visited Texas and ate to our heart's content, sampling just a fraction of what the proud state had to offer. One highlight was a day sampling at Lockhart, Texas, the state's barbecue capital and the destination for serious bbq enthusiasts. And what better a food challenge topic than Texan barbecue?
Texan barbecue is very different from Australian barbecue. Even between each state in America the barbecue differs - for example in North Carolina, it's all about pork. The star of the show in Texas is a beef brisket, the pride of the pitmaster. Normally a tough cut, Texan pitmasters sweet talk it by cooking it low and slow and seasoning with a simple dry rub. It is served by the slice and is priced by the weight. You can also specify lean or fatty brisket. Brisket can be hard to get in Australia, it's usually used for pastrami but has been becoming increasingly easier to procure due to demand.
Also on offer are pork ribs - Texan style ribs aren't enormous saucy racks of baby back ribs. The predominant flavour comes from the smoke. Horseshoe shaped sausages are also sold in flavours like spicy jalapeno or garlic. Sides range from mac and cheese, coleslaw, potato salad and green beans. Texan sides are as sweet as candy too.
And then there's the ritual of ordering. Barbecue joints aren't fancy. You grab a tray, join the queue, choose your sides and then choose your meat. They weigh the meat and give you a total. A tray feeding one (or two) usually comes to around $15. You eat it with plastic cutlery or the meat with your hands.
So on one breezy summer's day at (high) noon our intrepid group of barbecue eaters met for a day's barbecue sampling across Sydney. There is Mr NQN, Viggo, Emma and Girl Next Door-alas Belinda was called into work at the last minute which she was very unhappy about. Would the barbecue be like Texas? Read on Dear Reader to find out...
Vic's Meat, Pyrmont 12PM
A meat vendor and bbq specialist at Sydney's Fish Market in Pyrmont? Sure, why not. And if the queues are anything to go by, it's not a strange idea at all. On the right of the standalone building near the entrance to the fish markets is the Vic's Meat retail store and on the left is the eat in and takeaway barbecue store.
The menu seems to be more about the meat in rolls-there's a brisket roll, a pulled pork roll and roast duck pancakes. I ask if we can get brisket by the slice which we can for $8 per 100 grams. We also order half a rack of pork ribs. The pork ribs aren't Texan style but cooked St Louis style with plenty of soft white bone and a nice crust on the outside. The Rangers Valley beef brisket is also good but not particularly smoky - there's a mixture of lean and fatty. Girl Next Door points out that the lean is best on a bun with coleslaw for moisture whereas the fatty is good as is. The pulled pork is very good in the bun and is a standout for Viggo.
The McClure's pickles are perfect for this rich, heavy meal as they're astringent as is the white onion. The sides, usually dessert-sweet in Texas are more on the savoury side. The dill speckled coleslaw is a favourite while the mac and cheese is mild and creamy. "Let's bounce!" Mr NQN says as we head off to our next destination in Darlinghurst.
Brisket rating: 37/50
Ribs rating: 37 /50
Pulled pork rating: 36.5/50
Sausage rating: N/A Sides rating: 35/50
Surly's, Darlinghurst 1:30pm
It's dark at Surly's on Goulburn Street in Darlinghurst (and they're actually not very surly at all). When we walk in we grab the last table-they're busy this Saturday lunch and they also take bookings here. We take a seat at a picnic table and take a look at the menu. There are American barbecue plates on offer as well as Australian takes on barbecue including a banh mi, fried chicken or Bloomin' Onion (an American take on Australian food). Our waitress tells us that they don't have the beef short rib or the sausage at the moment. There also aren't any American sodas which seems like a bit of a missed opportunity given the whole thing is decked out American bar style.
It is table service and the food takes a while to arrive but today is a leisurely one since there are only five places to hit. It should be noted that at Surly's the American barbecue selection is only available at night on weeknights and all day on weekends.
As soon as the food is set down we smile because there's the strong smoky aroma that we love. It's served in baskets and the ribs are more Texan style than at Vic's above. Mr NQN loves the ribs, "I love the smokiness of the ribs and the proper bone to hang onto and gnaw away at it (his vegan mum Tuulikki will no doubt be horrified by the image!)". The brisket is also quite good but the pulled pork tastes predominantly of apple over pork.
The mac and cheese has an appealing sharpness and spicy kick right at the end. They recommended us the fries but honestly they were just crinkle cut fries. The green beans are soft, American style beans dotted with cubes of meat. The cornbread is cold and a touch rubbery although I'm really picky about the cornbread that I eat as it can really tend towards being dry unless it is freshly baked.
Louise also comments, "Cool atmosphere, dark, moody and Johnny Cash playing over the speakers."
Brisket rating: 41/50
Ribs rating: 38.5/50
Pulled pork rating: 33.5/50
Sausage rating: Not available
Sides rating: 37/50
Papi Chulo, Manly 3PM
There's nothing like a trip across the bridge to help digest and by now I'm starting to feel very full which is quite disconcerting as we are not even halfway through. The sun is shining in Manly and we have booked a table at Papi Chulo at Manly Wharf for 3pm. They show us to a booth-it's the mid afternoon so it isn't as heaving or buzzy as it normally is.
It's very hot and we open the windows even further. The bbq platter seems to be the thing to order - the barbecue is actually more geared to Australian tastes rather than being authentically Texan although to be fair there isn't a claim to authenticity here as it serves a whole range of food from seafood to a Malaysian chicken platter and Montreal smoked meat sandwiches.
We avail ourselves of the iced tea which slakes our thirst perfectly. The bbq platter features a few types of meat but it's a little hard to compare these to the others as there is only brisket in common. There are sticky, juicy smoked lamb ribs, wagyu brisket, babi guling (Indonesian roast pork) and lamb merguez sausage served with soft rolls and BBQ sauce as well as a spicy Indonesian sauce. The side salad is a coleslaw but it's a Vietnamese coleslaw.
The brisket is good with a milder rub to it. However this takes a back seat to the aromatic babi guling and the lamb ribs, both delicious. Girl Next Door (and complete pork enthusiast) says, "The pork was the best thing I've tried today, but it ain't American BBQ."
**Brisket rating: 40.5/50
Ribs rating: 39/50 (lamb)
Pulled pork rating: 40/50 (babi guling)
Sausage rating: 36/50
Sides rating: 35/50 **
Taste of Texas, Waitara 6PM
I'll be honest, I was a bit worried when we took the hour drive and walked into Taste of Texas in Waitara and I could only smell deep frying oil. Usually the dead giveaway for barbecue is the smell of wood smoke. You need to book on a Saturday night at Taste of Texas. It's small, it gets very busy, they sell out quickly and there always seems to be a queue for take away.
I go up to the counter to order and I ask about the brisket. They explain that they don't do brisket as it is hard to get, it is tri tip instead. I order the Texas BBQ stampede pack which has a little bit of everything as well as a serve of pulled pork and a range of American soft drinks. We have to give them points because on the table are a box of wet wipes and you definitely need them with barbecue.
Prices are very reasonable and I add on a couple of sides. I'm not sure if they're made in house or bought in but I'm smitten with the potato salad which is like a Russian potato salad sans peas. It has a creamy dill dressing and chopped boiled egg in it. The chicken isn't my favourite as it is a tad dry but Viggo has a better piece that is juicier. The sausage is fine but not unlike a sausage you might buy at the shops. And the tri tip? Well it really isn't like brisket. It's a good cut of beef certainly but it's a different proposition to the softer, yielding brisket. Tri tip or bottom sirloin is located at the back of the beast as opposed to the brisket at the front above the shank. Tri tip is used more in the North for barbecue especially in California. It is also leaner while brisket has more inter muscular fat that means that once it is cooked, brisket has a looser, softer texture while tri tip is firmer and springier.
The favourite is the pulled pork though. Perfectly seasoned, juicy but not greasy it has a magical combo of flavours. Louise says, "I'd come back for the pulled pork. I thought it was good with jalapeños." I grab a piece of white bread, smother it with some potato salad and some pulled pork and we are in heaven.
As we get up to leave they wave us goodbye. Southern hospitality in the very North shore.
Brisket rating: 31.5/50
Ribs rating: 27/50
Pulled pork rating: 42/50
Sausage rating: 27.5/50
Sides rating: 36/50
Jazz City BBQ 8PM
Our very last stop is one in the city where we sink into a booth and relax. Jazz City BBQ was formerly Jazz City Diner on Darlinghurst's Crown Street but now it has moved to Goulburn Street. Barbecuing is thirsty work so Girl Next Door and I split an enormous root beer float. It's hot like Texas this evening and it has been a comparatively leisurely food crawl.
The staff pass us menus and explain that the barbecue is ordered at the counter while the rest of the food (burgers, chicken with waffles) and drinks are ordered a the table. Louise and I go to order the barbecue by the weight and there's a range of Texan classics: brisket, pork ribs, pulled pork, sausage. We order a little of everything and they ask us if we are ok with jalapeno sausage. "Hell yeah!" we say getting our best American drawl. Sides are ordered as are the pickles (Louise asks for no onions) and a cornbread.
100g beef brisket $8, 100g pulled pork $8, cornbread $5, potato salad $2.50, coleslaw $2.50, pork ribs $12.60, beef sausage $5
A surprising hit is the cornbread. Served in an individual sized cast iron skillet it has just the right amount of seasoning as well as a sweet aspect to it which I really love. It's also really freshly baked which is needs to be. The brisket is fine although not as much a standout as the ribs or the jalapeno sausage. Oh my, I get a second appetite when I try the sausage. I'm pretty sure I'll be back for the sausage and cornbread. The sides are on the sweet side which is true to American style (chef and owner Dan McGuirt is American) as are the pickles whereas we found we mostly needed the saltier pickles to counter the richness of the meat.
And we always end these challenges on a high. And for us a high means pie! The pecan pie comes out warm with oozy sweet filling.
I go the banana cream pie though with a super generous amount of sliced, fresh bananas and whipped cream. This and the great Root beef float please. We sit back and relax and sip our float and eat pie.
Brisket rating: 31/50
Ribs rating: 39/50
Pulled pork rating: 37.5/50 Sausage rating: 39.5/50 Sides rating: 34/50
What our eaters thought:
Girl Next Door: My first real BBQ experience was in an overcrowded shed in Brooklyn. It may not have been Texas, but those bearded hipsters sure knew their way around a smoker! Once I figured out how to order in pounds (mostly by pointing to the tray of the person in front of me and asking for half that), I stopped to appreciate the warm woody scent of hickory filling the room. Squeezed between two sets of bros, I devoured smoke-infused, spice-rubbed, wonderfully tender brisket with a super-cheesy side of macaroni, washed down with a can of craft beer (this was Brooklyn, after all). I'd found my happy place.
Four years on, and Sydney has cottoned on to this fiery trend. The 'dude food' scene has come and gone, but it seems the smokers have stayed lit. No longer do I need a plane ticket – or have to endure country music – to get my next pork rib hit.
This year, I've become a 'flexitarian' (I cook vegetarian at home, but will eat meat in a share-plate situation), so I was pretty excited to use this challenge as an excuse to unleash my inner carnivore. This being my first NQN food crawl, I was given fair warning that there would be A LOT of food, but I was up for it – how hard could it be? A few hours in, I was delighting in the Aussie take on this Texan cuisine: less sweet, more pulled pork, and the occasional Asian flourish. At the third or fourth place my enthusiasm started to waver, and by restaurant number five I was feeling almost defeated. Mouth-watering had been replaced with eye-watering and despite all the deliciousness, I was struggling to take another bite… until I saw banana cream pie on the menu. God bless America!
Lorraine: Belinda and I had great dreams of recreating our bbq trip across Texas. Unfortunately they came to a screeching halt when she broke the news to me that she had to work on a Saturday. Still I had the rest of my fantastic squad to enjoy the challenge with. So finding the best barbecue in Sydney is a fun challenge because there are only a few places to go which makes it more manageable. But I feel it remiss to not mention another barbecue place Bovine and Swine in Enmore. I think they actually come closest to what is served at Texan barbecue in Sydney. But we just couldn't fit it in especially since I already had a separate review on them.
Which brings me to what surprised me about this challenge. I cannot believe how full I got so quickly. I know meat can be heavy but eating like this is also low carb so it was with shock and dismay that I found myself full after the second stop. Also I love meat and it is hard to tear yourself away when it brings back memories of one of my favourite holidays ever.
Like our day in Lockhart, we found that each place had a different "best" item. One would excel at the pulled pork while another the sausage or cornbread while the other had great ribs or sides. Brisket is really hard to get right and I loved it when in Texas they would ask us whether we wanted fat or lean because everyone has a preference. People like Viggo love lean while Girl Next Door and I love fatty brisket.
I also wondered if these places started off doing things Texan style but found that their customer base wanted something else. Australians also tend to like barbecue to be quite saucy so I'm not sure if these places found the dry rubs and smoky ribs without sauce not as popular. Prices overall are higher than in Texas as you'd expect - it's amazing how much $15 can buy you in Texas.
P.S. We missed eating smoky beef brisket so much that we made our very own Texan barbecue at home. I definitely recommend giving a home made brisket a go at least once in your life :)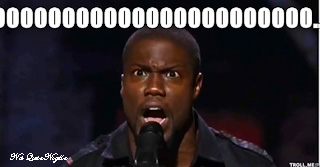 Louise: When it was first suggested I thought it wouldn't be too hard to find a few restaurants that are serving brisket and pulled pork and we'd have a long day and night ahead of us, but that wasn't the case. There are relatively few restaurants that purely do American BBQ. I know that there is pulled pork sliders at every second pub but the whole experience is quite few and far between.
Growing up on the farm, brisket was something that was used for stews taking a long time to turn from tough to edible and in the case of BBQ, lots of smoke. As you've probably seen, Viggo and I have a totally different taste buds, he likes the smokey charred BBQ sauces and I'm an Eta BBQ sauce girl, so I was a little worried that I'd end up being overwhelmed by some of the char related to cooking for so long.
I was surprised, besides the one place where we walked out smelling like we had been BBQing our own meat, I enjoyed the day, (probably also because I had one salada before I went and so was suitably hungry). The places we went to had one stand out dish each with the other choices either a good accompaniment or falling far behind.
I'm a little set on my side dishes, just mac n cheese and coleslaw and corn bread. Viggo is welcome to the bean salad (he's known to sneak 4 bean mix into quite a lot of his home cooking so he was happy with that). I would be happy to go back to Vic's meats for their brisket, Surly's for their mac n cheese and corn bread (and brisket), Papi Chulo for the ribs, Taste of Texas for the pulled pork, and Jazz City BBQ for the sausage and will probably do so with my Georgian friends in tow.
Mr NQN: I was really looking forward to our next challenge which was going to be searching for the best fruit salad in Sydney. It seems perhaps the others didn't get the memo... as they organised to drive all over Sydney visiting BBQ restaurants. It turned out to actually be one of the easiest challenges for me to get through. The last few we've been on I have ended up sick by the end of the night. This one, I cruised through. What I discovered is that drinking enough is obviously important, though the side dishes were extremely important in helping me get through it. Specifically the side dishes which were a bit tangy... onion, pickles etc. I don't think I've ever gladly chomped down on so much raw union. It provided a great counter balance to cut through all the meat. I haven't been to Texas, though from what I've heard their sides tend to be much more on the sweet side. Jazz City BBQ were the only ones who had this. Scoring for it I was a bit torn... From an American BBQ perspective, it seems like they nailed the sides. From my own personal perspective I wanted more of the onion and tangy pickles (I later learnt that we said no to onions when ordering at the last place).
On the whole, I found that I enjoyed when things were on the smokey side, though a lot of the time felt that they could've pushed things a bit further in terms of smokiness. When available the sausages were generally underwhelming. Ribs were consistently pretty good as were the sides.
I'm not planning on eating BBQ tomorrow.
Viggo: The BBQ was a much smaller challenge than what we're used to, yet just as tasty. I found the taste and texture of the brisket varied quite a bit - though all were delicious in their own way. The ribs varied much more, and I found that some were much better than others. I typically don't order ribs, and I hardly ever order lamb, but the lamb ribs at Papi Chulo were delicious, and my favorite ribs of the day. One thing I noticed at a few places is that 1/2 the brisket was lean, and the other 1/2 fatty - it is important that you mix parts from both pieces, so you get a balance in each bite, in order to enjoy it properly. The overall highlight for me was Papi Chulo - though it is our local place, the food was just a notch above the rest. I really liked the atmosphere at Surly's, it really felt like you were in a bar from Boston, and I will definitely go back there some time soon.
So tell me Dear Reader, how do you like your brisket or beef-lean or fatty? And do you prefer saucy ribs or smokey ribs? Do you have a favourite barbecue place? And what do you think of this way of eating (lining up and ordering by the weight)? And are there any suggestions for other food challenges?
All meals were independently paid for.
Vic's Meat
Sydney Fish Markets
50-60 Bank St, Pyrmont NSW 2009
Phone:(02) 8570 8570
Open 8am-5pm 7 days
http://www.vicsmeatmarket.com.au/
Surly's
182 Campbell St, Surry Hills NSW 2010
Phone:(02) 9331 3705
Open 12pm-12am 7 days (closes 10pm Sunday)
http://surlys.com.au/
Papi Chulo
Manly Wharf NSW 2095
Phone:(02) 9240 3000
www.merivale.com.au/Papi_Chulo‎
Mon - Thur 12:00pm – 10:00pm
Fri - Sat 12:00pm – 10:30pm
Sun 12:00pm – 9:00pm
Taste of Texas
100-102 Pacific Hwy, Waitara NSW 2177
Phone:(02) 9487 4641
Open 6-9pm, closed Monday to Tuesday
Jazz City BBQ
200 Goulburn St, Surry Hills NSW 2010
Phone:(02) 9264 2572
http://jazzcity.com.au/
Lunch: Wednesday to Friday - 12pm to 2pm
Dinner: Wednesday to Saturday - 6pm to 10pm