Do you know what I just realised? I absolutely LOVE soup! From hearty and rich to delicate and creamy, soup becomes more than just a meal especially during winter time. It not only fills the tummy and warms you up from the inside, but it also feels a bit like a hug because it's so easy to eat. Check out these 5 delicious and hearty soups!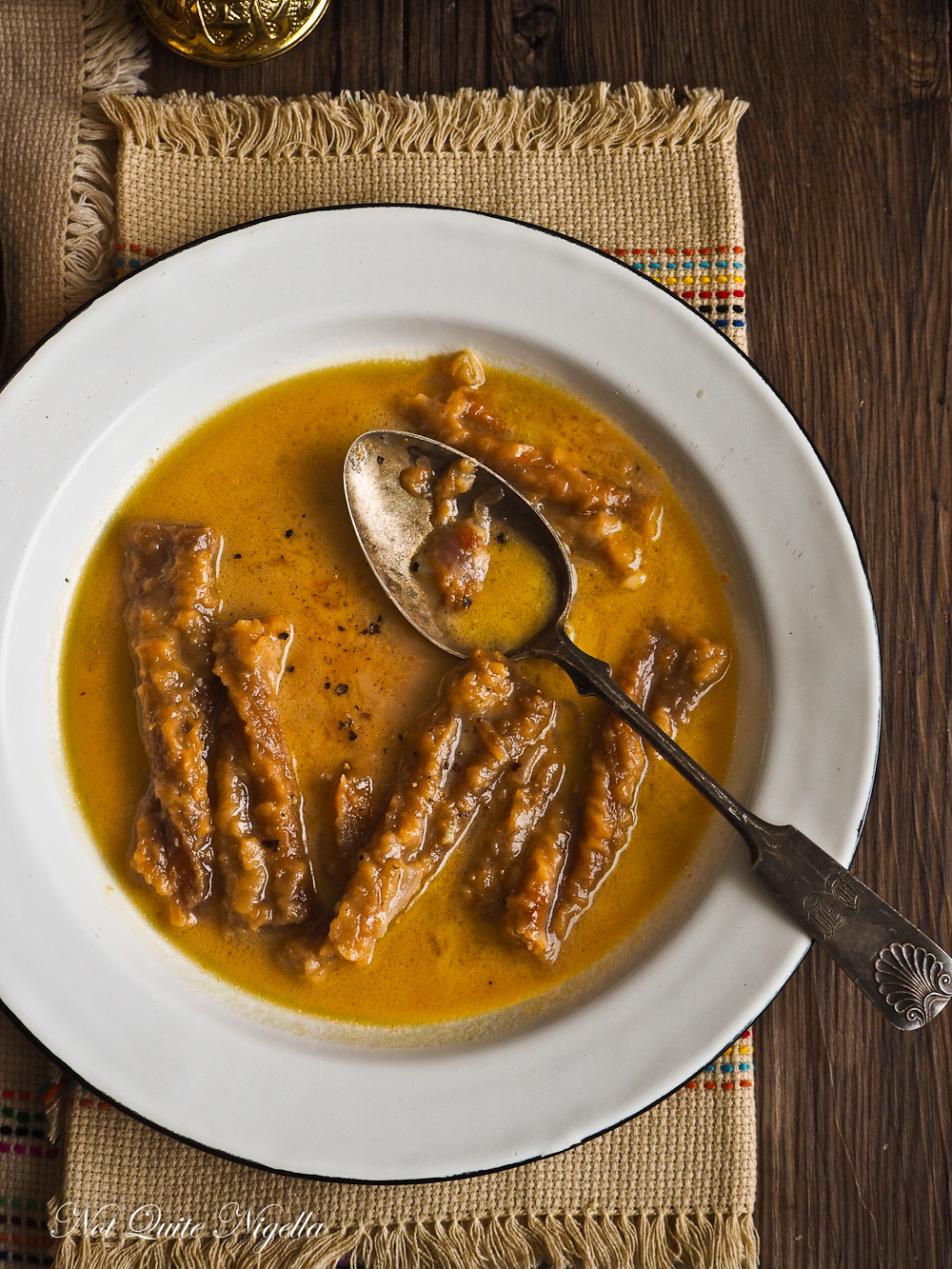 DID YOU MAKE THIS RECIPE? Share your creations by tagging @notquitenigella on Instagram with the hashtag #notquitenigella
Rated 5.0 out of 5 by 1 readers
Sciusceddu is more an Easter soup, but if you're in need of something warming and tasty that will full up the hungriest tummy then please give this Italian egg drop soup with meatballs a try. It looks complicated but there aren't many ingredients to this seasonal wonder!
I adore this soup made with spinach, tins of cannellini beans and chorizo, not just for that gorgeous green colour and hearty texture but also for the full rounded flavour. And what's not to love about chorizo?
Is it a soup? Is it a stew? It's all semantics. This famous Tuscan soup is full of beans, tomato and a hunk of stale bread rib stickingly good. Meaning "reboiled" makes use of leftover vegetable soup and transforms it into a delicious, comforting bowl of warmth.
I promise Dear Reader, I'm not completely crazy but this cheeseburger soup is fun and delicious. If you're a food snob this isn't for you, and you'd be missing out on this tasty soup. Those that have tried it have loved it and I've had many people come up to me and tell me how much they love my cheeseburger soup!
The natural partner to soup is bread but what about bread inside your soup? How about cheese? Like an Italian cousin of French onion soup, this soup is made with breadsticks that are cooked down until soft and paired with fontina and gorgonzola dolce cheese.
So tell me Dear Reader, which soup would be your pick?